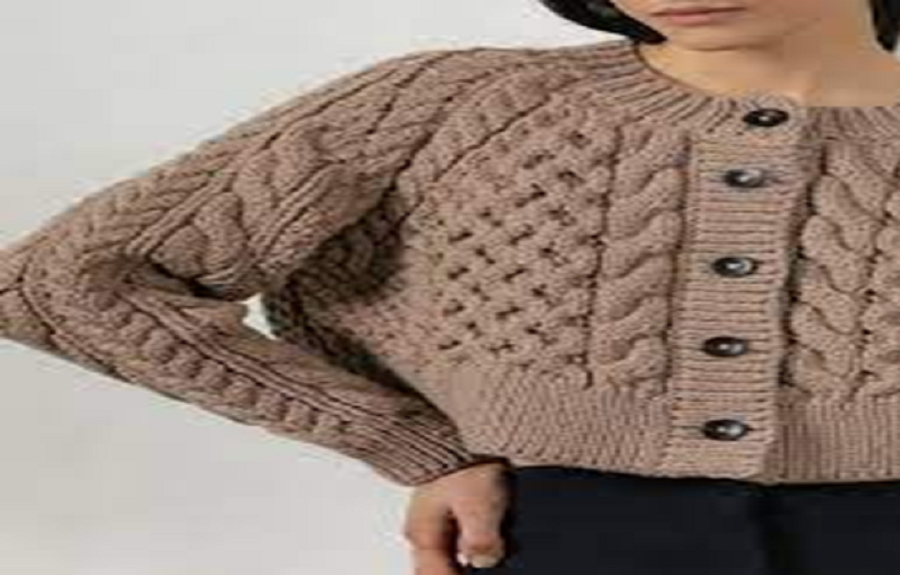 5 ways to style an Irish cardigan
When fall starts, it is hard to adjust your wardrobe from summer dresses to cold weather. Layering becomes your best friend and black boots become the best practical accessory. But what do we do when it's not cold enough for a winter coat, but not hot enough for just a blouse? Cardigans are versatile pieces that will save your outfits in this uncertain weather season. In this article, we will present you with 5 ways to style an Irish cardigan so that you can still wear your favorite outfits while being warm, comfortable, and elegant. For some more inspiration and pictures, check out Pinterest and see what items match your style and how to wear them this season.
Night out look
Whether you are going to a party, an event, or a date night, this outfit is for all the late and chilly nights in the fall. An Aran cardigan is gonna keep you warm and also add a lot of style to an elegant outfit. For the look we are suggesting, you will need a neutral color cardigan, it's better to choose a cropped or shorter one, a midi dress, and a pair of heels. You are gonna style the cardigan in an off-shoulder look at the beginning of the night, when it's warmer, and get all cozy at the end of the night. The dress can be a bodycon or a 50s housewife one, either way, the cropped cardigan will complement it nicely. Make sure you accessorize with the right earrings and maybe a hair band and you are all set.
Casual day at the office
As casual and comfortable as this look is, as stylish and put together it will look. This one is perfect for a more professional approach but in a casual style. You will need a pair of carrot trousers, some plain black boots or loafers, depending on the weather, you'll add a white t-shirt and a boldly colored cardigan. You can choose from a variety of Irish cardigans, depending on your preferred style, but a colorful one will add some originality to this look. You want to make the cardigan the star of this outfit, as the other pieces are quite plain and simple. Accessorize accordingly, take your favorite tote bag or a laptop bag and you are ready to impress everyone at the office.
Uni look
The last look is still on the professional side, but with some inspiration from the high school uniforms, we see in movies. You will need a plaid skirt, some converse or any type of sneakers, a white shirt, and a matching Aran cardigan. To add a personal touch, you can add a tie, a hair bow, or put your hair in a simple ponytail. Don't forget to add some thighs if the weather asks for it, get your favorite bag and some gold accessories and this look will always make a good impression.
Check out more sports & activities at bingo Peru.